Back to staff directory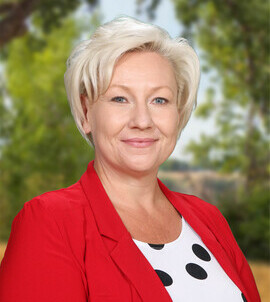 Fine Arts/English
This is my ninth year at Monsignor McCoy Highschool. I mainly teach Art, Design and English. I enjoy the opportunity to mentor young artists. My students continue to show success at this level by demonstrating their abilities through competing in various art shows around the city. In addition, many have gone on to have successful careers in animation, art commissions, and design.
Outside of school I like to give back to my community by volunteering for various organizations. Notably, with set design for school concerts and plays, involvement in performing in both highschool and community musical theatre. As well as, art therapy and writing workshops for mental health initiatives.
My personal teaching philosophy includes the importance of building relationships and connection with my students. I am privileged to work alongside talented teachers and to be a part of this caring school community.