Back to all posts
Posted on
Grad Banquet Ticket Sales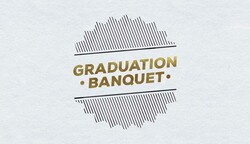 Grad Banquet ticket sales run from 3:00 pm April 12th until 11:00 pm April 18th.
Please ensure that you do not have any outstanding school fees, modular Phys-Ed fees, or overdue books as these will prevent you from qualifying for the final grad list.
Only students on the Final Grad List may purchase tickets.
https://mccoy.inviteright.com/grad2019