Back to all posts
Posted on
Italy Meeting Wed March 20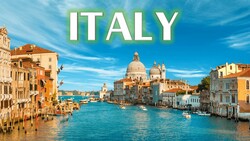 The next meeting for Italy travelers will be on Wednesday March 20, 2019 at 6 pm sharp.
 All parents and students must be in attendance.
Agenda Items:
-Details about the airport & air travel in general
-Final itinerary with times
-Packing suggestions/tips, if needed
-Out of pocket expenses
-Pass out backpacks
Additional things that we will cover:
-Rules & Expectations
-food allergies/medication
-Chaperone Groups
-rooming groups
-Dress codes
-Any additional packing details for performance attire, etc.